Dr Josh Wellman BSc PGCERT ClinPsyD CPsychol - Clinical Psychologist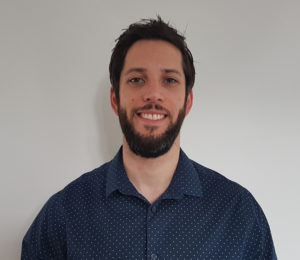 Josh is a chartered Clinical Psychologist with the Health and Care Professions Council (Registration Number: PYL34874). He has over 10 years experience of working in health care settings within the National Health Service, private and third sector organisations in the United Kingdom.
Josh is trained to work with people experiencing psychological difficulties across the whole lifespan. He has particular expertise in working with people experiencing physical health problems, supporting them to live well with long-term health conditions such as chronic pain, cancer, heart and lung conditions. Josh is also highly skilled in working with adults experiencing stress, anxiety, low mood, problems with anger and frustration, and difficult life circumstances such as bereavement, relationship difficulties and other traumatic events. Prior to becoming a Clinical Psychologist, Josh worked as a health promotion specialist and has significant experience helping people to make health behaviour changes such as weightloss and smoking cessation.
Josh takes an integrative approach with his clients, drawing on a broad range of psychological ideas to help them to better understand the difficulties that they have experienced, to support them to move forward and to improve their quality of life. His favoured therapeutic approaches include: Solution Focused Therapy, Compassion Focused Therapy, Cognitive Behaviour Therapy, Mindfulness and Narrative Therapy.
Key Qualifications
Professional Doctorate in Clinical Psychology (ClinPsyD) – University of East London.
Post Graduate Certificate (PGCERT) in Health Psychology – University of Ulster.
Bachelor of Science (BSc) Psychology – University of Portsmouth.
Publications and Conference Presentations
Wellman, J., Barter, B., & Steele, A. (2015). Group top-up therapy for service users. Learning Disability Practice, 18(8), 33-38.
Wellman, J., Szlachcic, R., & Lepori, F. (2016). Exploring the utility of a pilot tree of life group in an inpatient setting. The Journal of Mental Health Training, Education and Practice, 11(3), 172-181. doi: http://dx.doi.org/10.1108/JMHTEP-01-2016-0007
Wellman, J., Doyle, A., & Gannon, K. (2018). Extracorporeal membrane oxygenation (ECMO): Staff experiences of new technology in critical care, presented at The Division of Clinical Psychology Annual Conference, 2018. Leicester: British Psychological Society. Professional
Profiles/Social Media
Linkedin: https://uk.linkedin.com/in/dr-josh-wellman-1413a544
Researchgate: https://www.researchgate.net/profile/Joshua_Wellman
Mark Pucek BSc (Hons), Sensei - Clinical Exercise Specialist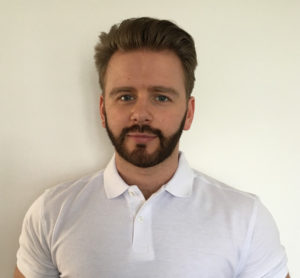 Mark is a Clinical Exercise Specialist who has worked in the health and fitness field for fifteen years, is a member of the Register of Exercise Professionals (Registration Number: R0068349) and is British Association for Cardiac Rehabilitation and Prevention (BACPR) accredited. In the last eight years Mark has specialised in working with adults and children with complex long-term physical and mental health conditions as a Clinical Exercise Specialist within the National Health Service and privately. Mark is skilled in developing safe, structured exercise programmes in order to support the recovery and rehabilitation of people with long-term conditions such as diabetes, heart disease, COPD, depression, anxiety, psychosis and eating disorders. He takes a person-centred approach with his clients, taking the time to explore what is important to them, in order to set meaningful goals and to work towards improving everyday functioning and quality of life. 
Mark is locally renowned for having built a popular fitness and martial arts business. He has been praised for his work with children with autism and difficulties such as anger and anxiety and is highly respected as a Sensei within the martial arts community. 
Key Qualifications
BSc (Hons) Sport Science and Nutrition 
Registered Exercise Professional (REPS) Level 4 
British Assosciation for Cardiovascular Prevention and Rehabilitation 
Exercise Professional REPS recognised specialist in the following areas: 
Exercise Referral Exercise and Nutrition Specialist for Clients with Medical Conditions 
Obesity and Diabetes 
Exercise and Weight Management 
Cardiac Disease 
Exercise and Mental Health 
Personal Trainer 
Exercise for Older Adults 
Advanced Fitness Instructor